Iurreta Heat Treatments was born more than 25 years ago with the aim of satisfying the needs of the industrial sector regarding Heat Treatments and Surface Finishes.
Our customers' trust and a long experience recognises us as a leading company in our field. This leadership is based in the continuous improvement and the respect and the quality of our services..
The main sectors we service are Foundries, Forges, Machining Shops… where we treat pieces for various purposes:
Machine Tool

Equipment goods

Aeronautical Industry

Energy Industry

and so on.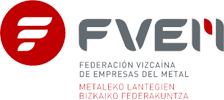 Nowadays Iurreta Heat Treatments is certified by AENOR and the 9001-2008 ISO. We also are a very active part of Biscay's Metal Companies Federation.